The Pierce & Lampman Birkie Trail Fund
One of the core pillars of the American Birkebeiner Ski Foundation's mission is to act as good stewards of the iconic American Birkebeiner "Birkie" Trail. We take our mission very seriously.
The Birkebeiner Trail is at the heart of ABSF events and provides a venue for all to live an active outdoor lifestyle. Preserving and maintaining the Trail is key to the future success of the Birkie and other ABSF events.
The Birkie crew spends and estimated 1600 hours grooming and maintaining the Trail system each year. While annual Trail maintenance costs can vary depending on the weather, the ABSF spends an estimated $391,000 to maintain this amazing recreational resource annually. Maintenance costs include brushing, mowing, erosion control, clearing rocks, lighting, signage, and plowing, plus the equipment and tools required to maintain the Trail system.
Longtime Birkie participants, Richard Pierce and Sandy Lampman, recognize the importance of the American Birkebeiner Trail and generously donated the lead gift to seed the Pierce & Lampman Trail Fund. They believe the Birkie Trail is integral to the continued success of the Birkie, and we wouldn't agree more.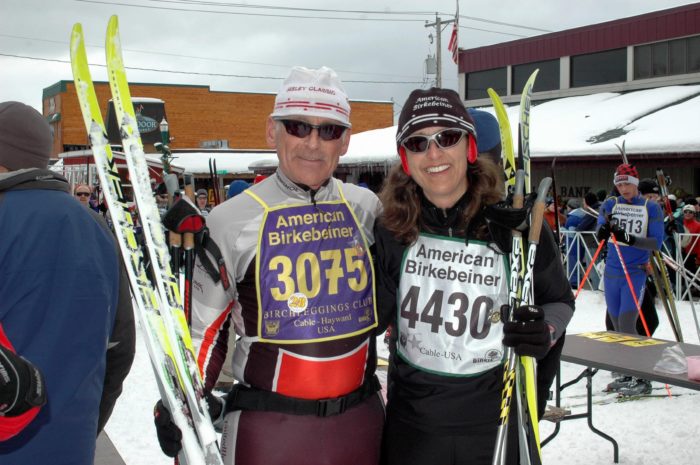 "We are honored to establish the Pierce Lampman Trail Fund to kick off the Year of the Trail. Since 1984 the Birkebeiner has been an important part of our lives, experiencing first-hand how the continued evolution of the trail system has benefited all levels of classic and skate skiers, volunteers and spectators. We encourage others who have shared in the Birkie experience to help ensure the Birkie trails meet future needs of cross-country skiers and other silent sport enthusiasts into perpetuity. Please join us in supporting the Year of the Trail."

– Richard Pierce & Sandy Lampman