Board of Trustees
Mark Hooley – President
Mark is an attorney and business person located in the Twin Cities. Mark advises start-up and high growth companies on issues related to finance, strategy and business law. He is married to Anne Hooley and they have four children. When not in the office, Mark enjoys skiing, biking and running. The Hooley family has a cabin on Cable Lake in Cable and they enjoy spending time in the north woods in all seasons. Mark is a graduate of William Mitchell College of Law and St. John's University.
Joe Hoida
I live in Green Bay Wisconsin. I'm married to Cheri Hoida and have two children and three grandchildren. I practiced law in Green Bay for almost 40 years, retiring in 2013. My connection to the Birkebeiner began in 1977 when my wife and I decided, with the encouragement of our friends Per and Sandy Johnsen, to do the Birkebeiner. Cheri did the Korteloppet and I did the Birkebeiner. Since then Birkie fever has taken hold and I have completed 36 Birkebeiner's.
In 2005 we built a residence in Lenroot and have been able to spend more time in the Hayward area. I have become closer to the organization and have gained an appreciation of its complexity and need for support beyond the entry fees and fundraisers it currently relies on.
As a trustee of this organization which seeks to establish an endowment fund for the Birkebeiner I hope to be able to help guarantee the continuation of this magnificent event that reflects the spirit not only of cross-country skiers but of the Northwoods communities of Hayward and Cable into the far distant future.
The Birkebeiner has become a significant part of my and my families lives. I want to see it thrive and continue to be available to people interested in outdoor activities year round. As we all know the Birkebeiner is in a phase of innovation and expansion trying to extend its influence beyond just cross country skiing into running cycling etc. I trust that the efforts of this organization and the endowment fund it seeks to create will insure that the organization has continued progress and success.
Paul Eckerline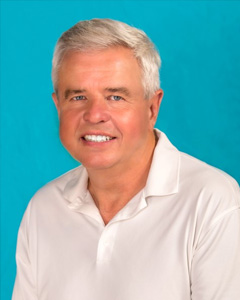 Paul spent the summer of 1975 working at Telemark. It was during the glory days of Telemark, the place was bustling with activity, including a group cutting trails for a new event, the Birkie! Paul has volunteered/supported the Birkie ever since, from parking cars to serving as Baggage Chief. He is committed to supporting the mission of the Birkie, putting on world class events, act as a steward of the trail and supporting a healthy lifestyle.
Paul divides his time between the Twin Cities and the Hayward Area. He is compelled to give back and does so, volunteering at the Ronald McDonald, The Courage-Kenney Rehabilitation Institute, COLA (Court Oreilles Lake Association) along with Cable-Hayward events. He is the Director of Technical Papers for Cellmark, Norwalk, CT, values time spent with family and friends and loves the Hayward Lakes.
You'll rarely meet someone with a more philanthropic heart than Paul.  In his free time, Paul lives a life of service through his ongoing volunteerism.  Paul loves the camaraderie and all the Birkie experience provides.
Ben Marks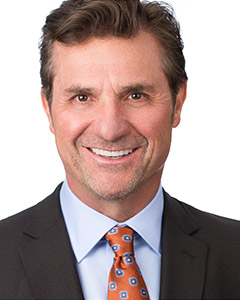 Ben is a passionate advocate for silent sports and especially interested in promoting healthy outdoor activities for our youth. He is the founder and Chief Investment Officer of Marks Group Wealth Management, an independently-owned investment advisory firm and a silver-level sponsor of the Birkie. Ben brings 35 years of investment expertise to the Board and direct experience working with Endowments and Private Foundations. He also successfully spearheaded the initiative to secure public funding and support to build a singletrack mountain bike trail in Minnetonka parks. Ben is dedicated to helping the Endowment and entire Birkie organization achieve its mission. He is particularity excited to see the Mt. Telemark Village project come to fruition. An avid cross-country skier and mountain biker, Ben participates annually in the American Birkebeiner ski race. He and his family split their time between their home in Minnetonka and their property on Lake Namakagon.
Fritz Cleveland
Fritz is an avid outdoors person who loves trail running, cross country skiing, downhill skiing, biking, mountain biking, and bird hunting. He loves the Hayward/Cable area and has skied multiple Birkies, Kortes, and has also done the Chequamegon Fat Tire race. He is a marketing leader who has over 30 years of diverse experience in brand strategy, product management and new product development in domestic and international markets. He spent many years at Toro, General Mills, and also as an entrepreneur.
Skip Fay
Skip has been fascinated with the outdoors since he was a child. His early favorite includes skiing, either on water or snow. Skip believes supporting the ABSF through the endowment fund will help ensure outdoor recreational opportunities and the preservation of the beautiful trail system for generations to come.
Skip currently resides in Plymouth, MN and is the Chief Coffee Officer for Dunn Brothers Coffee in Minneapolis, MN. He has enjoyed his role as Dunn Brothers Coffee franchisee and owner for many years. In his free time, Skip can be found skiing, traveling, expanding his knowledge as a life-long learner, and enjoying life with his wife, Mary Anderson, two children, and five grandchildren.
Stephanie St. Germaine
Waabigwan (Flower) Stephanie St Germaine is Lac du Flambeau Ojibwe and Aadjijak dodem, Crane clan. Ms. St Germaine is a proud mother to her 10-year-old son, Benjamin, and is a United States Navy veteran, who served her country for five years. Ms. St Germaine has earned her bachelor's degree in marketing from Rasmussen College, her master's in organizational management and leadership from Ashford University, and her master's in education from the University of Arizona Global campus. She is currently pursuing her Ph.D. in organizational management and leadership. Ms. St Germaine has worked in various capacities on the Lac Courte Oreilles reservation, spending the past four years serving the tribal community at the Lac Courte Oreilles Ojibwe University as a Dean.
Ms. St Germaine is currently serving on the board for the Foundation for the Endowment of the American Birkebeiner. Ms. St. Germaine currently lives in Hayward and has a unique connection to the Birkie, as her father is Ernie St. Germaine, the only Founder left of the American Birkebeiner who has skied every race. She is proud to be a part of this special tradition.
Ben Popp — Executive Secretary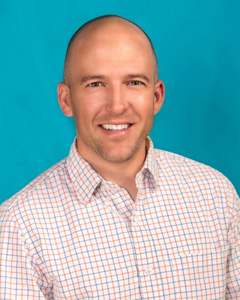 Originally from northern Wisconsin, Ben has been involved in American Birkebeiner events since the late 1970s. Born and raised in Phillips Wisconsin, Ben attended St. Olaf College as an undergraduate, and then received his masters degree in Education from St. Thomas University in St. Paul MN. Ben has coached Nordic skiing and soccer at Carleton College, St. Marys University. Ben has owned and operated Endurance Athlete Training Systems, as well as started the non-profit SISU Foundation before starting work at the ABSF. "Having grown up participating in North America's greatest ski race, I'm honored to be part of the ABSF team and continue the tradition of excellence, hosting quality events and getting people involved in an outdoor lifestyle. My family and I love being a part of the Northwoods community."